Your viewing experience of the MusicMaster website, as well as the web as a whole, would be much improved if you
upgraded your browser
.
MusicMaster

is the world's most flexible and intuitive music scheduling system, used by broadcasters of all kinds to create the most competitive mix of entertainment. Request a Tour
MusicMaster is Everywhere
It's the most flexible system for any user, format, or platform
MusicMaster is found everywhere, from Austria to Zanesville, Top 40 to Classical, student stations to leading networks. Our clients include web streams, terrestrial and satellite radio, in-store audio, music television, syndicated networks, national broadcast groups, and more.
Meet Our Fans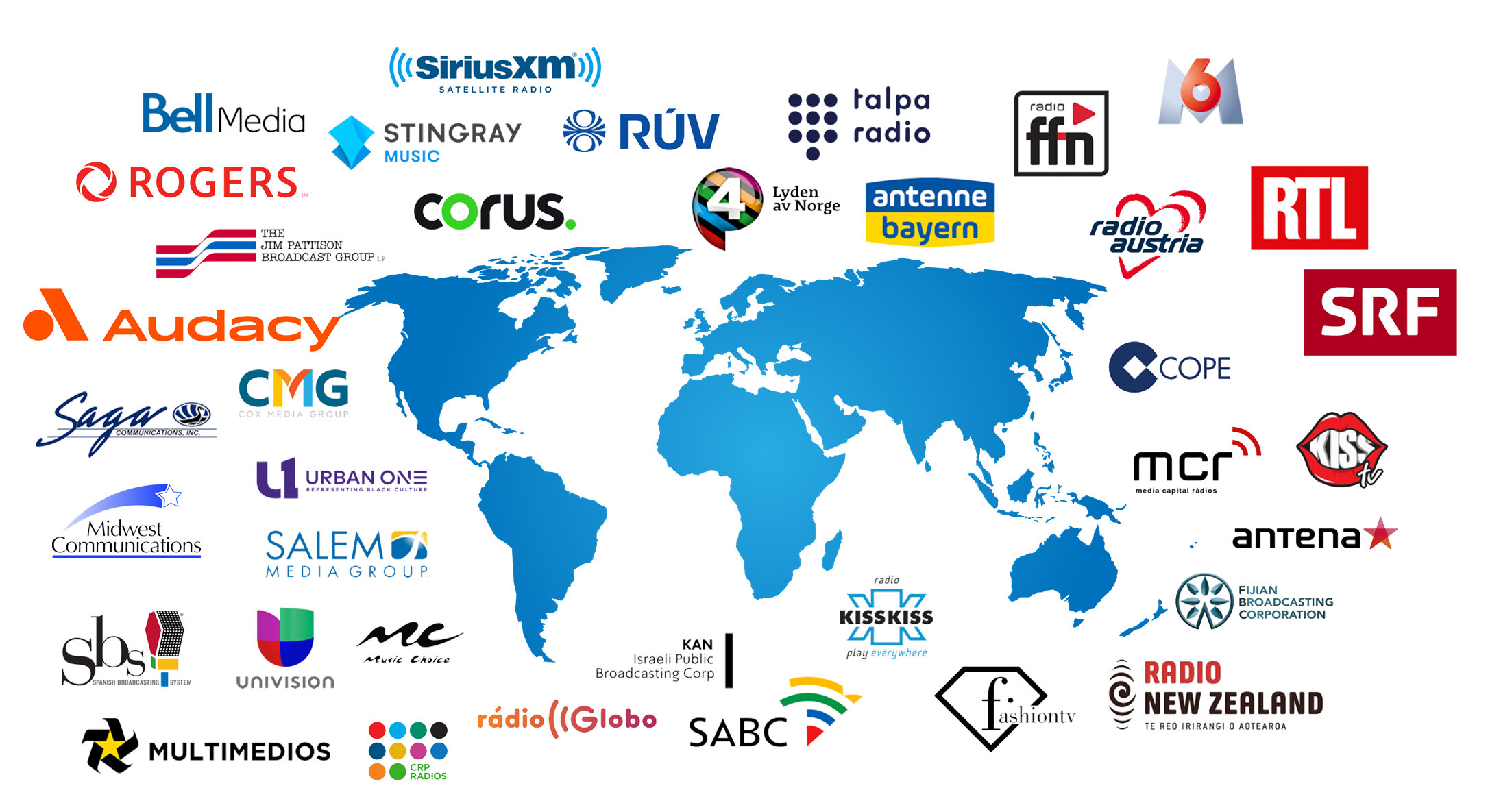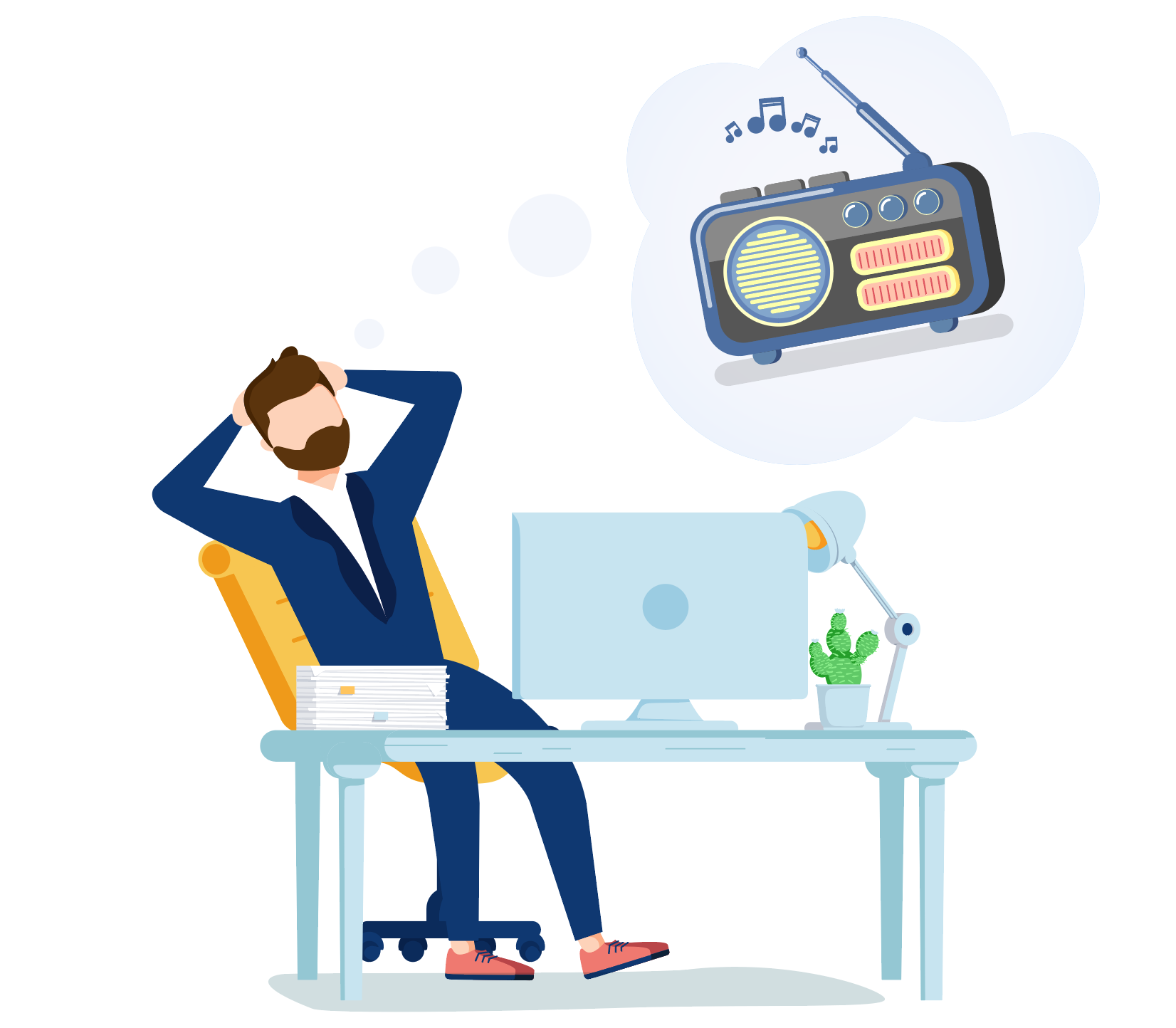 Most Intuitive System
You'll get a better product for your listeners in a fraction of the time
MusicMaster's highly scalable design and intuitive user interface are the cornerstones of its success. Because it is designed in full collaboration with our clients, it "thinks" more like you do, making it easier than ever to get your ideas on the air.
Explore Features
Open Integration
You can seamlessly connect with all your other systems
MusicMaster easily interfaces with your other systems, such as automation, traffic, research, and media libraries. What's more, many automation systems around the world have developed an enhanced real-time interface with MusicMaster that adds even more powerful functionality.
Learn More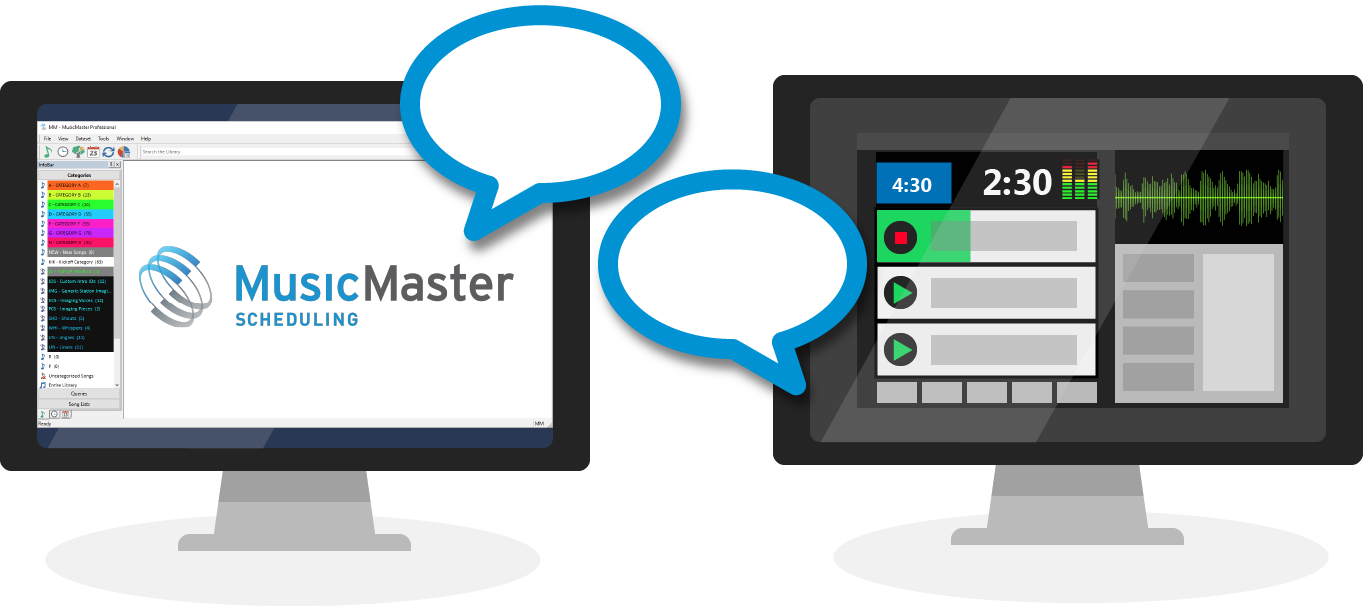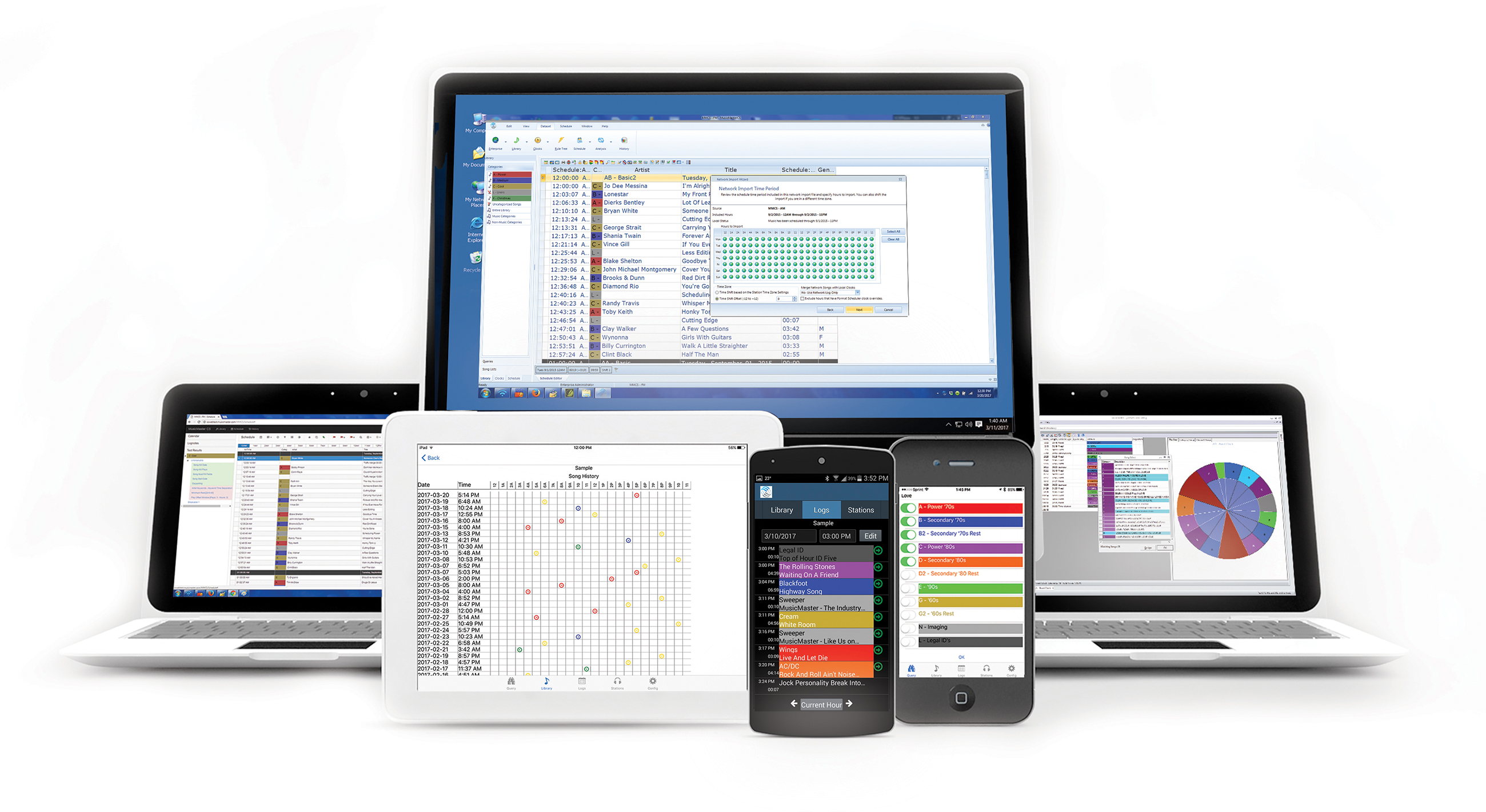 Ahead of the Curve
For nearly 40 years, we've been advancing the art and science of music scheduling.
MusicMaster is so versatile, you can do anything from edit a log in the palm of your hand to oversee a centralized network. With our unique flexibility and leading development, no matter what you need, MusicMaster is the right choice for you.
Our flagship product designed to meet the needs of any broadcaster, no matter your size, experience, format, or platform.

Explore Features

Specialized for large radio groups who manage a single corporate Enterprise library and oversee programming across a network.

Learn More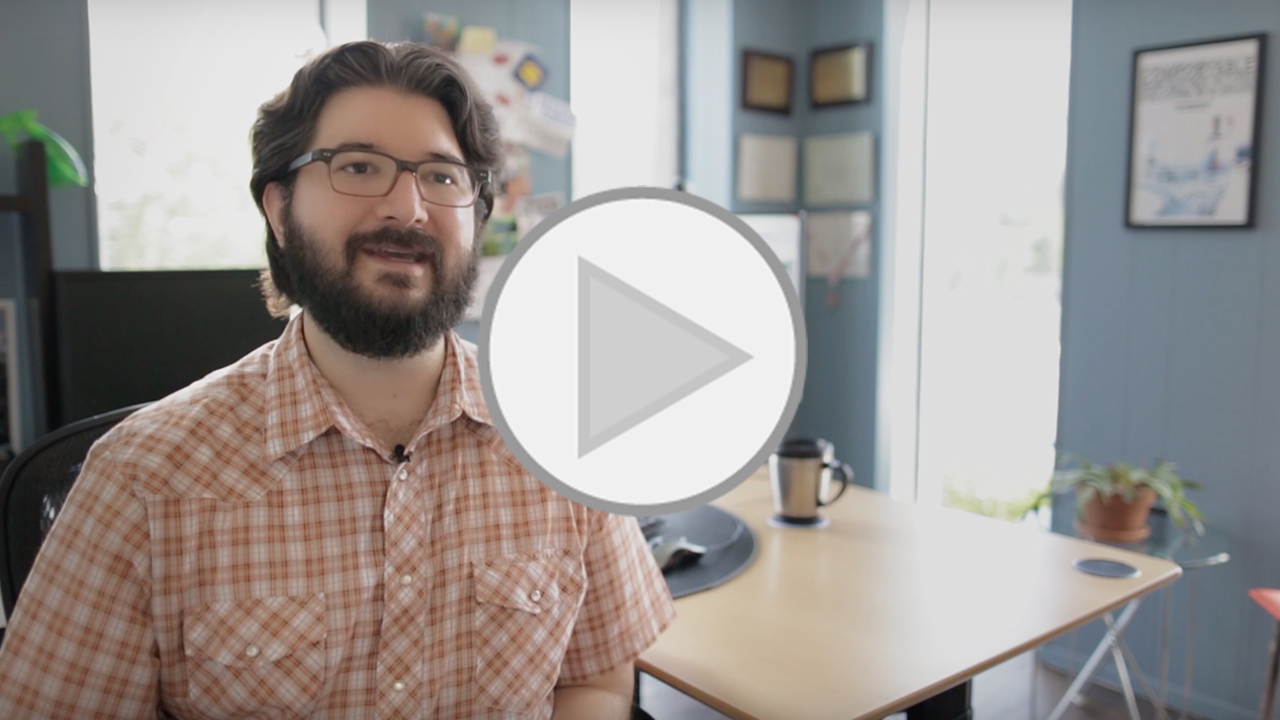 Superior Support and Training
When you switch to MusicMaster,
you get us too
From the start, we'll set you up for success with a custom implementation and training program with minimal interruption to your workflow. From then on, our dedicated support team is available for questions and advice (we also take requests!). Learn even more with on-site training, free regional workshops, video tutorials and online resources.
Take the Next Steps