Your viewing experience of the MusicMaster website, as well as the web as a whole, would be much improved if you
upgraded your browser
.

Introducing a new time-saving integration, for a better way to manage your music library
Find Your Music

Search for songs right from within MusicMaster. Access millions of licensed songs, including alternate versions and hot releases.

High Quality Audio

Download high quality uncompressed audio files with all the metadata you need, with comparably low per track rates and bulk discounts.

MusicMaster Integration

With our seamless interface, songs are automatically added to your MusicMaster library with all the metadata filled in for you.
Your Best Source for Music
I Like Music (ILM)
is one of the largest licensed music libraries in the world, delivering high quality uncompressed audio files and associated metadata. Their massive collection includes millions of tracks, with music from over 10,000 labels, and every chart hit since 1952.
ILM also guarantees weekly updates, adding new hits from across major charting services and sources like Spotify, Apple, Amazon and other popular music lists. ILM also receives pre-releases direct from the music labels.
Visit Site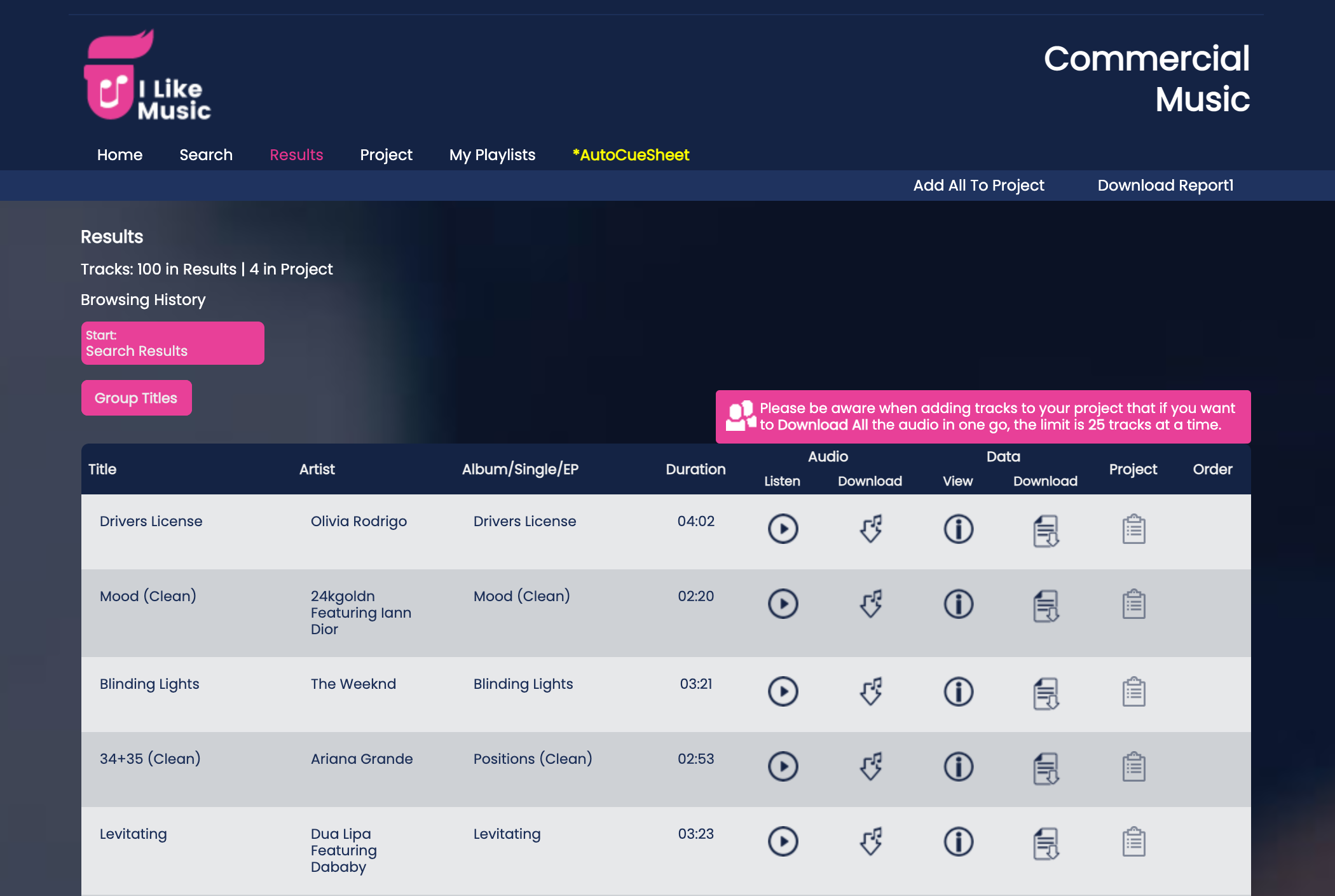 A Legendary Collection

Based in the UK, ILM has been a trusted music source for over 30 years. The collection has also been curated in part by legendary BBC producer and music collector Phil Swern, bringing you rare tracks you won't find anywhere else.

Many Ways to Play

Access the store right from within MusicMaster, or right-click on songs in your library to search directly by either artist, title or album.

Additional Perks

Browse ILM playlists for genres, eras, holidays, new releases and charts data like Spotify or Billboard Top 100. ILM also provides millions of production music tracks and stings.
About ILM Licensing
I Like Music is a B2B service that supplies commercial and production music for broadcast and public performance. The service is intended for licensed broadcasters, including radio, TV, web streams, school, in-store, event or background music programming. ILM does not permit downloads for personal use only.
When you purchase a track, ILM pays the dubbing fees (mechanical license), which permits the music to be used by your organization for public broadcast. Note that while ILM registers music through the UK-based PPL/PRS, the resulting license applies globally.
As with any other music you broadcast, you will still be responsible for reporting individual airplay to the appropriate Performance Rights Organizations in your region. You'll find templates to help you do this in MusicMaster's Special History Reports section.
Learn More Here
How to Get Started
Watch the video below to learn how to set up your "I Like Music" account and begin using the interface in MusicMaster. For assistance, Contact Support. If you are not yet a MusicMaster subscriber, please Contact Sales.
You can also download a comprehensive walkthrough here, or start with our Frequently Asked Questions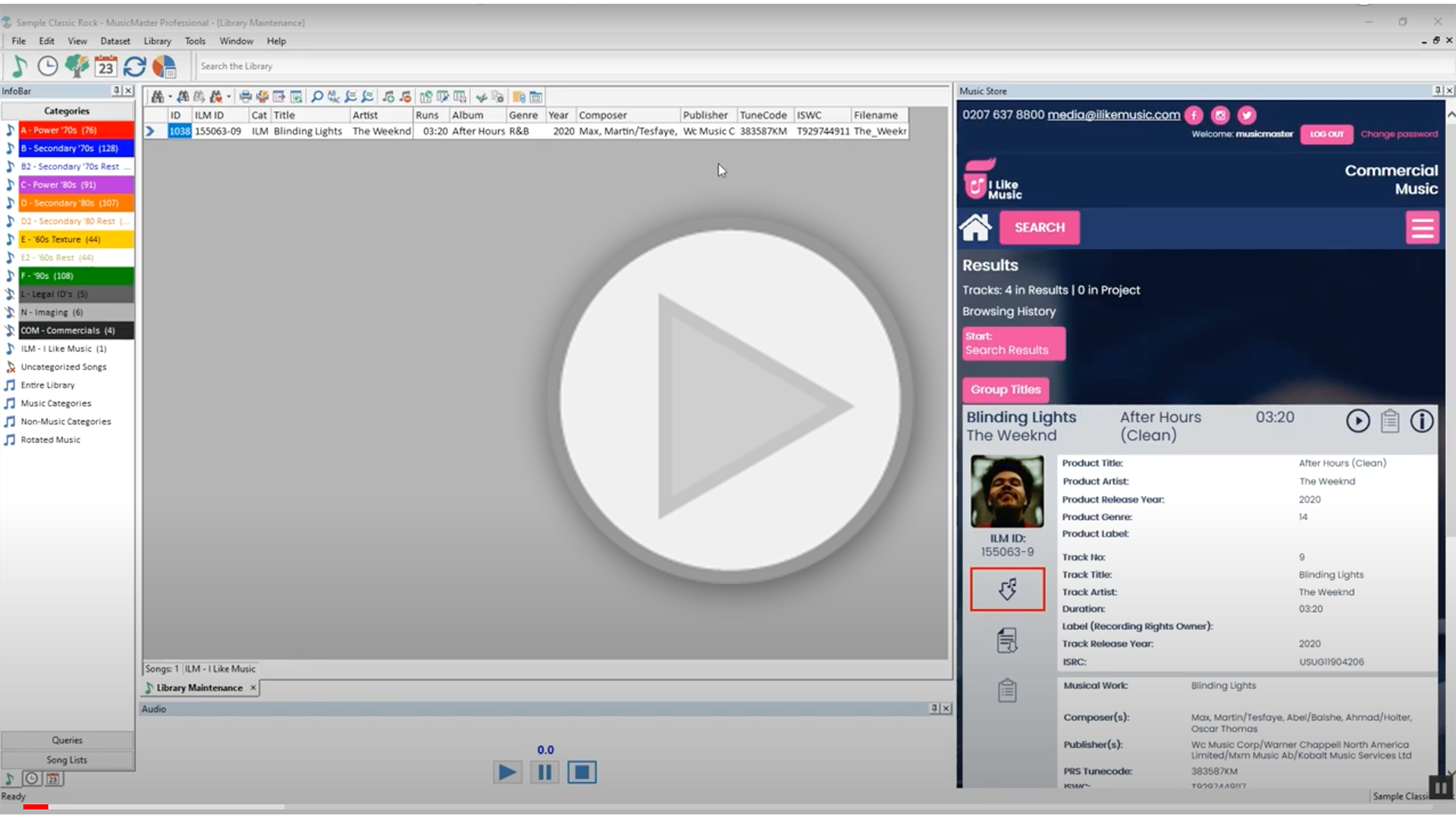 Visit I Like Music
MusicMaster Support